IHR Rally for Peace and Justice, July 29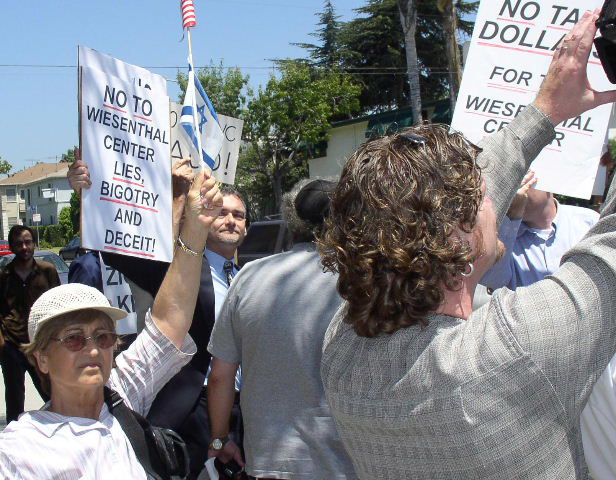 Among reporters, demonstrators and counter demonstrators, IHR director Mark Weber holds a sign denouncing the Wiesenthal Center's "lies, bigotry and deceit."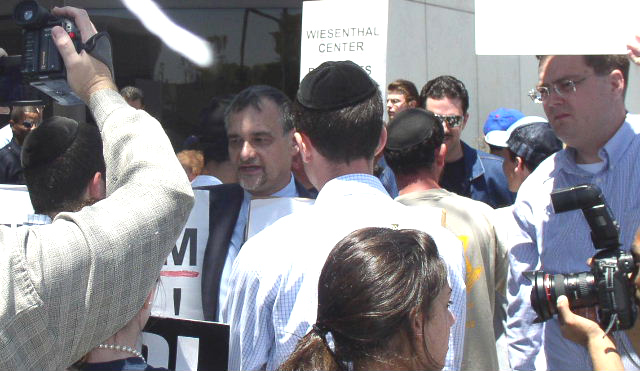 Surrounded by journalists, demonstrators, and Jewish counter demonstrators, Mark Weber answers a reporter's questions. To the right is an IHR supporter, in light shirt and wearing glasses, who had flown in from Arizona to participate in the protest rally.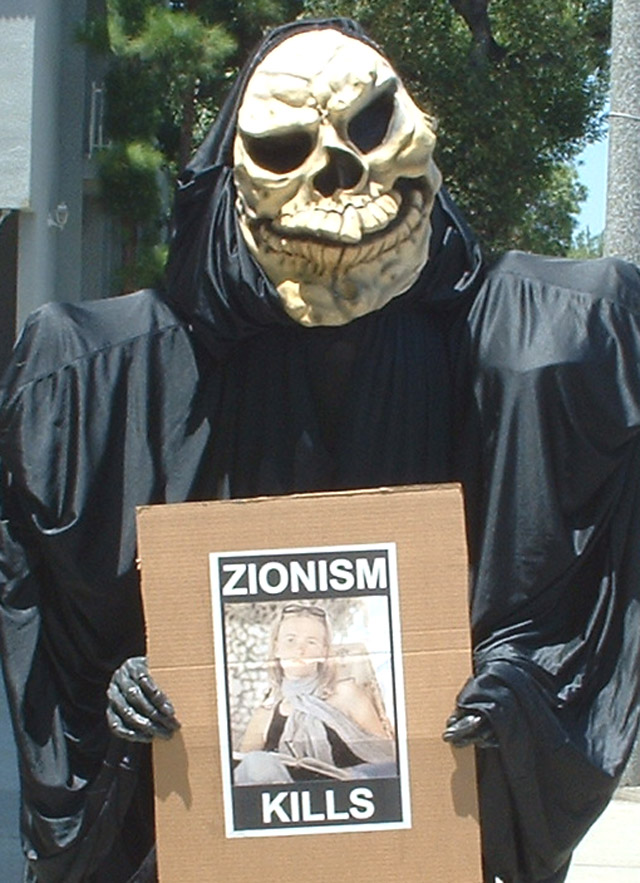 Costumed as the Grim Reaper, a participant in the IHR rally holds a picture of Rachel Corrie, an American peace activist who was killed in 2003 when an Israeli soldier bulldozed her as she was protesting the demolition of a physician's family home in occupied Palestine.
Peace activist and filmmaker Wendy Campbell (www.marwenmedia.com) answers a reporter's questions at the IHR demonstration.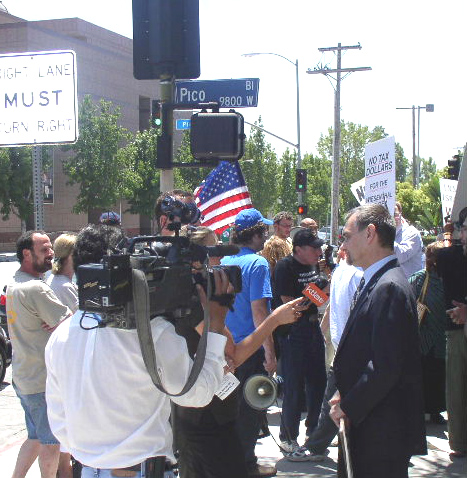 A television reporter interviews IHR director Weber, The large building in the background is the Center's " Museum of Tolerance."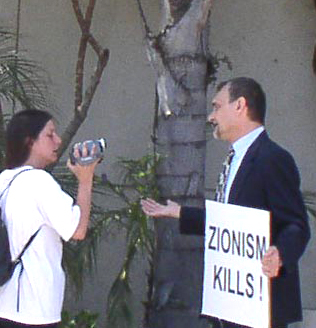 Holding a "Zionism Kills" placard, Weber responds to questions put to him by a reporter, who records his remarks.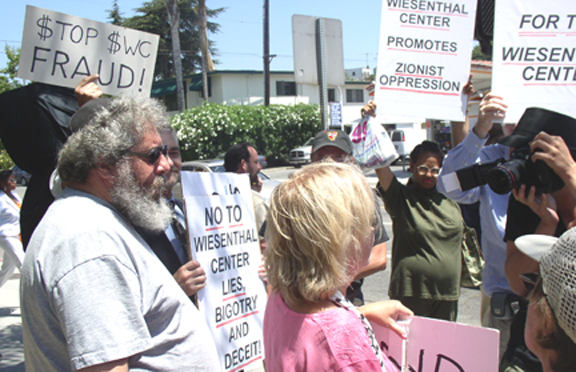 In the middle of the demonstration at the Wiesenthal Center office in Los Angeles , with some Zionists among the IHR activists.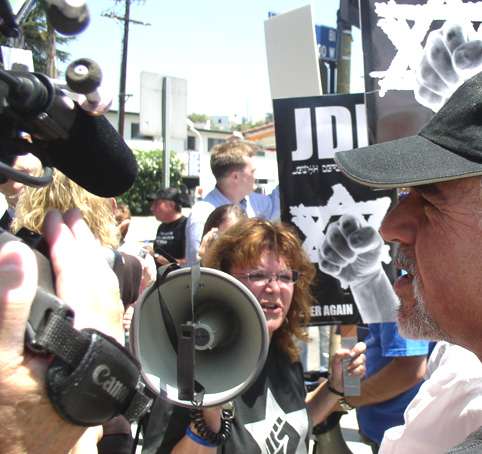 Jewish Defense League activist Shelley Rubin holds a bullhorn loudspeaker in one hand, and a JDL placard in the other.
Rubin shouts abuse through an electric bullhorn at the July 29 rally in front of the Wiesenthal Center office.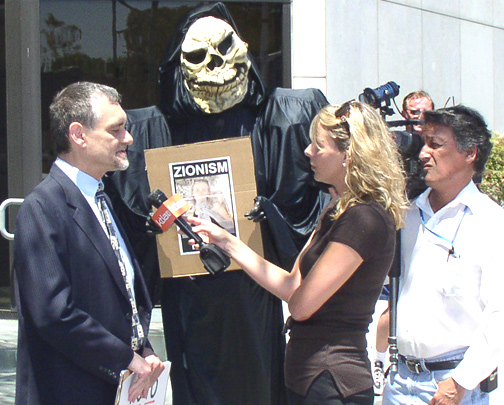 A reporter for KTLA television news conducts an interview with IHR director Weber in front of the Wiesenthal Center office building. In the background, an activist in a "grim reaper" costume holds a poster with a photo of American peace activist Rachel Corrie.
© 2005 Institute for Historical Review